OPEN DAILY 9:00 AM – 5:00 PM
Gardening in the time of Drought
SPRING 2015
Drought is back and continuing in just about all of California. With water availability a concern for all, we receive a lot of questions about low water plants. We are proud to say that beginning with our initial year as owners of Merced Gardens we have stocked California Natives, California Friendlies and a large variety of low water plants.
As water usage becomes even more restricted, smart gardeners will begin to explore the variety of low water plants, and "garden eyes" will need to give up nurturing the lush green patch of thirsty lawn in favor of water-wise ground covers, shrubs, bulbs and even succulents! As you look to fill in your garden, maybe you aren't ready to make the low water switch, but don't want to put in another thirsty plant, consider a statue, or piece of colorful 'yard art' as a NO water alternative. This drought won't last forever, but lower water usage WILL be a requirement. Consider maintaining a 'luxury' plant area (just a section or two of medium water plants) but trading off for more low water areas in your yard.
Gardeners have already begun to convert at least a part of their lawn into a water-wise zone. But remember to adjust your sprinkles and drip systems to accommodate the water needs of your plants!(Join our Free Seminar to learn more) A word of caution! "Low water" does NOT mean NO water. A low water plant may not need as much water once it becomes established, (and in future years may only need occasional watering) but still requires regular water until it becomes established. Also, some plant families may be considered low water, but varieties within the family still may not be low water— Finally, some garden locations may require more water or the right plant: a western exposure with a brick wall backing and rock or gravel hardscape might be considered an OVEN on a July afternoon.
To give you some ideas for your garden….consider these California Friendly, Drought Tolerant varieties.
Arbutus (Strawberry Tree) as a low water tree in either a standard (single trunk) or multi trunk tree. We carry Marina (the largest variety up to 40 tall), Unedo (up to 30 ft tall) and Unedo Compacta (to 12 ft tall). Strawberry Trees have a distinctive red bark, similar to Manzanita with an edible, but not terribly tasty, fruit.
Ceanothus (California Lilac) is available as a low spreading ground cover with different varieties growing in size up to a large shrub. Ceanothus has a verdant green leaf with a striking blue flower varying in blues from a light blue to a dark sapphire color. The verdant green color is 'cool' on the eye and a contrast to the gray-greens of many low water plants. Some varieties require regular water.
Cistus (Rock Rose), has the tell-tale low water gray green color, with a spring flower. Varieties include low (but not ground cover height) up to 5-6 ft tall with white, light pink or bright pink flowers.
Manzanitas (Arctostaphylos), a water-wise native, available as ground cover, low, medium and large shrub varieties. The distinctive red bark is familiar to all that take a drive into the Sierras.
Tree Choices: Palo Verde Desert Museum (Cercidium), Desert Willlow (Chilopsis), Australian Willow (Geijera), African Sumac (Rhus Lancea), and Olives (fruitless and fruiting) available as a multi-trunk tree, or standard tree; "Little Ollie" can be used as a shrub, or small tree. Pineapple Guavas (Feijoa Sellowiana) can be used as a shrub or small tree with the tasty fruit making this a smart 'edible landscaping' choice.

Shrub Choices: Flax (Phormium) in different colors can add a change of texture and accent in your garden; there are smaller varieties that make it possible to use this as a foreground shrub without screening background plants. Texas Ranger (Leucophyllum) comes as a small (3'X3') shrub, or large screening/hedgeable shrub, and can flower throughout the summer. Lavenders, Russian Sage, Mexican Sage (Salvia Leucantha), and Bird of Paradise Bush (Caesalpinia Gilliesii, not the subtropical Bird of Paradise) will be lower water. Many of the 'accent' grasses including feather grass (Stipa) and fountain grass (Pennisetum) also make the list.
Some 'Standard' landscaping shrubs will be lower water after establishment including Indian Hawthorne (Rhaphiolepis), Coral Beauty Cotoneaster, and Bottlebrush (Callistemon) . For COLOR: Yarrow and many of the colorful Salvias will flower throughout the summer in shades of pink, red, lavender, blue, purple and white.
And the list goes on. Don't let water restrictions get you down, as you replace plants or re-landscape areas of your yard start using low water alternatives! Our employees are happy to discuss drought tolerant options—stop by today! (And, mulch, Mulch, MULCH!).
****************************************
Just In: Our 2015 shipment of Bare Root Fruit Trees

Now available the largest selection of bare root fruit trees in Merced County!
Apples, Apricots, Apriums, Cherries, Nectarines, Peaches, Asian Pears, Pears, Persimmons, Pluerries, Plums, Pluots, Plumcots, Pomegranates, Almonds, Pecans, Walnuts. Fruit Salad Trees, Multiple budded Cherries and Pluots! Many varieties of each. 12 varieties of Peaches, 8 varieties of Cherries.
In addition, bare root flowering quince, lilacs, and rose of sharon.
Still available, the largest selection of blueberries (the varieties of blueberries is just ridiculous!), blackberries, boysenberries, gooseberries, raspberries, strawberries, artichokes, asparagus, horseradish, rhubarb, grapes, figs, olives, kiwis.
Shop now for best varietal selections!
For more information check out our Free Seminars on Drought Tolerant Landscaping on April 25th and Drought Mitigation on May 9th.
********************************************************************************
SMALL BUSINESS SATURDAY is back on NOVEMBER 29, 2014
Show your support for your locally owned small business on Saturday November 29th.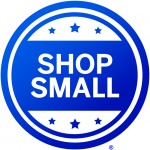 At Merced Gardens we will be celebrating with storewide savings, giveaways, refreshments and more. Enjoy hot cider and snacks while browsing these savings"
• Register for Raffle Basket valued at $200!. NO PURCHASE NECESSARY* Just stop by on Small Business Saturday and fill out a raffle entry. Purchase $50 and receive a second raffle entry.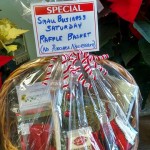 • First 15 customers making a purchase receive a free canvas shopping back stuffed with garden and holiday goodies!
• 25% off All holiday gift items, garden art, birdhouses, wind chimes, hats, and more!
• 50% off spring blooming bulbs
• Shop our CLEARANCE CORNER stacked with savings up to 80% off!
Register your American Express card at this LINK and get up to $30 back just for shopping at Small Businesses like Merced Gardens!
**************************
Fall is just around the corner (although the thermometer seems to disagree)!
Fall specials:
50% off all remaining 2014 seeds!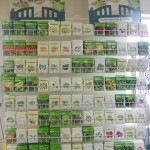 Did you know that Merced Gardens & Nursery is the only place you can purchase Renee's Garden Seeds in the Merced area?
.
Fall Fruit Tree & Tropicals Sale. (Easy as 1-2-3)
Buy 1, get 10% Off
Buy 2, get 20% Off
Buy 3 or more get 30% Off
Offer good on all Fruit Trees, Grapes, Berries, Citrus, Avocados, Bananas, Guavas, Bougainvillea, Datura, Split Leaf Philodendron, Aralia, Tropical Hibiscus, Canna Lily. Varieties are limited so shop soon for best selection!
(No special orders or rain checks, limited to stock on hand, excludes Palm Trees).
Plant Fall Vegetables Now!
Now in stock: Fall vegetables including: Broccoli, Brussel Sprouts, Cabbage, Cauliflower, Celery, Kale, Onions*, Spinach, Chard, Collards. Lettuce and more.
*Bulk Onions will arrive in November.
Please call us at 209 384 0513 to pre-order!
******************************************
.
.
f="http://mercedgardens.com/wp-content/uploads/wisteria-in-bloom.jpg">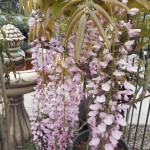 Happy Easter! Our plants need watering daily so we will be open from 9:00 am to 1:00 pm on Easter Sunday. Blessings from our Merced Gardens Family to yours!
******************************************
2014 seeds are in! We are proud to be the only retailer in Merced to carry Renee's Garden Seeds with many selections of organic and heirloom varieties. We also carry Cornucopia seeds. We have worked hard to bring in a wide variety of seeds carefully selected, with many heat tolerant varieties.
 When to Start Seed Indoors in Merced?
Start your seeds about 8 weeks before the last expected spring frost date. According to the UCCE Co-operative extension program, the best estimate for that date this year is April 2, 2014.
Here is a link to an excellent step-by-step article on seed starting from Renee's Garden Seeds.
http://www.reneesgarden.com/articles/start_seeds.html
To our valued customers: Thank you for supporting locally owned Small Businesses this Holiday season… Happy Shopping!
Pre-Christmas Clearance
40% OFF all Christmas Décor! (excluding Susan Regert & special values)
25% off all Susan Regert Art (including holiday Designs)
25% OFF all California Artisan jewelry
25% OFF remaining citrus & avocado trees
Special Values:  (while supplies last)
"Plantable" tabletop Fountain
                   Reg. $129.99 NOW $89.99
Nature Inspired Ornaments
Reg. $8.99 – $9.99     NOW $5.99
Crystal Ornaments
Reg. $4.99         NOW  $3.99
40% OFF all other Christmas ornaments
SMALL BUSINESS SATURDAY IS NOVEMBER 30TH
GET $10 BACK WHEN YOU SPEND $10 OR MORE on your American Express Card.
How? Register your eligible American Express® Card and get a $10 statement credit when you make a purchase of
  $10 or more at a qualifying small business location on Nov 30. Registration is limited.  Click HERE for details
Our Black Friday and Small Business Saturday Specials:
25% off all Garden Art by Merced artisan Susan Regert
25% off California artisan jewelry
Special in store Christmas values abound: Nature inspired ornaments: (Reg 8.99 – $9.99) Now $5.99
 25% off all Christmas items (excluding special values)
25% off Citrus and avocado trees
Clearance: 50% off all Harvest
And more specials throughout the gift shop and nursery!
BULBS, BULBS, BULBS!!!
One of the wonderful things about living in Merced is that we have a unique California climate that allows us to plant a variety of spring and fall flowering bulbs that people in Southern California can only dream about ( or choose to plant them and treat them as annuals). Stephanie grew up on the East Coast were spring flowering bulbs were a much heralded tradition.  Moreover, we were thrilled to discover the first spring we lived in our home in Merced, that a previous owner had planted a variety of tulips, daffodils paperwhites and Stephanie's favorite: gladiolas.
We are excited to bring a complete assortment of popular varieties of spring blooming bulbs to plant in your garden this fall.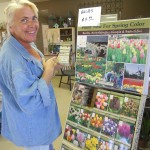 Here is Lisa, our Nursery Supervisor pointing out that all you need to know about planting any specific bulb is right on the side of the package!  And as always, our knowledgeable nursery staff will be happy to assist you and answer any questions you may have: Whether it be planting  bulbs, fall vegetable gardening, landscaping , pest control for a myriad of other gardening topics.
Fair Warning: supplies are limited and because of the nature of the short window for fall bulb planting ,re-ordering may not be an option. So shop now for the best selection.
As  Merced's only Independent Garden Center, we continue to strive to meet all your gardening and landscaping needs with the most knowledgeable nursery staff in town, and the best selection of affordable plants and accessories to help insure that you have a successful gardening experience.
FALL VEGETABLES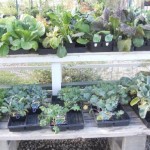 It's time for Fall Vegetable planting. Great selection available including: Broccoli, Lettuce, Celery, Spinach, Kale, Chard, Onions,Brussel Sprouts, Peas and more!
BEAT Summer's Heat, plant a SHADE Tree!
Great selection of shade trees including: Raywood Ash, Chinese Pistache,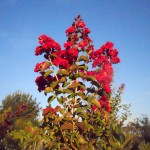 Colorful Maples, Elms, Oaks, Fruitless Mulberry and Crape Myrtles.–we have the vivid RED Dynamite and Arapaho Crape Myrtles in assorted sizes.
Father's Day Specials  –
 "GIFT CERTIFICATES AVAILABLE"
*All Spring Vegetables  Clearance 35% off
*Plantable Patio Fountain    Reg.  $129.99    SALE $99.99                      
*Garden Art 20% off    
 "Made In Merced" by Local Artisan Susan Regert.
Spring Vegetable  Clearance  35% OFF
As Merced's only Independent Garden Center we take pride in providing our customer the best  and most varied selection of garden vegetables you will find in the area – year round.
It's not too late to plant your favorite spring vegetables in Merced!
On Clearance Now- while supplies last: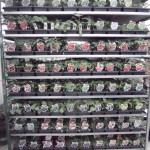 Choose from a wide variety of tomatoes, peppers, cucumbers, green beans & more
Available in 6 packs, 4 inch and individual cell size.
Also available ~ one gallon tomato varieties specially priced at $3.99
(discount applies to spring vegetables only….herbs not included)
Stop by today to start (or add to) your veggie garden for a bountiful fall harvest!
Mother's Day Specials!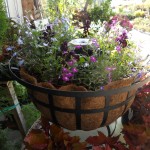 Delight your Mother with this "plantable" tabletop/patio fountain.
Unique design allows you to select and plant your favorite flowers or herbs around the exterior. The interior is a self- contained "bubbler" fountain.
Regularly 115.99 Now 99.99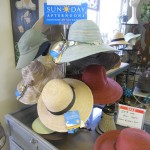 All Sunday Afternoon UV protective Hats are 25% off .Supplies limited so shop soon!
All Nature Inspired Jewelry 25% off. California artisan Alise Sheehan. Includes all Wishnest products, jewelry, hanging word signs, bird nest night lights, and fragrance nests.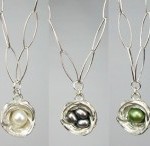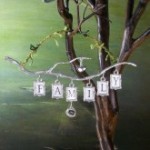 AND MORE:
All hanging baskets are 15% off. 
All Birdhouses, Windchimes and Cosmix Spinners 25% off.
And if you can't make up your mind, we have gift certificates available~ Give Mom a gift certificate and join her for a leisurely stroll around our 3 1/2 acres where she is sure to find that perfect gift!
Sale prices valid May 3,2013 through May 11, 2013.
Vegetable Gardening
Look no further! As Merced's only Independent Garden Center we take pride in bringing you the best selection and widest variety of vegetables for your gardening pleasure, and everyday our customers tell us we have the best selection available in Merced!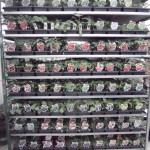 Available now!
TOMATOES: Over twenty varieties  including local  favorites such as Ace, Mortgage Lifter, Big Boy and many heirloom varieties.
PEPPERS: Over twenty varieties including, Bell Peppers, Sweet Italian, Anaheim, Jalapeno, Serrano, California Wonder and more!
CUCUMBERS: Six varieties including the popular Armenian Long, Sweet Success and more.
We also have  Green Beans, Eggplants, Squash, Watermelons, Melons.
And yes we have TOMATILLOS!
And don't forget  HERBS. We have all the popular varieties of Basil, Sage, Slow Bolt Cilantro, Rosemary, Thyme and more.
Additional shipments of veggies and herbs arrive weekly.
Check our EVENTS tab for upcoming Free Seminars: The More You Know: The More You Grow.- next up: Tropical Fruits and Avocados.
And just in time for this weekend's seminar: multiple varieties of Avocados, Strawberry and Pineapple Guava, Passion Fruit, grafted mangoes, ornamental bananas and more.
We also have strawberries and blueberries.

Spring has arrived and with the recent rain in Merced, your soil will be primed for starting your backyard vegetable gardens. As Merced's only Independent Garden Center we take pride in bringing you the best selection and widest variety of vegetables for your gardening pleasure
Available now:
TOMATOES: Over twenty varieties  including local  favorites such as Ace, Mortgage Lifter, Big Boy and many heirloom varieties.
PEPPERS: Over twenty varieties including, Bell Peppers, Sweet Italian, Anaheim, Jalapeno, Serrano, California Wonder and more!
CUCUMBERS: Six varieties including the popular Armenian Long, Sweet Success and more.
We also have  Green Beans, Eggplants, Squash, Watermelons, Melons.
And yes we have TOMATILLOS!
And don't forget  HERBS. We have all the popular varieties of Basil, Sage, Slow Bolt Cilantro, Rosemary, Thyme and more.
Additional shipments of veggies and herbs arrive weekly.
Check our EVENTS tab for upcoming Free Seminars: The More You Know: The More You Grow.- next up: Edible Landscaping on March 30, 2013.
Our 2013 CITRUS shipment has arrived! Shop soon for best selection. Some varieties are limited!
Navel and Valencia Oranges
Blood Oranges,
Pummelo
Eureka Lemon
Variegated Pink Lemon
Myers Lemons
Grapefruit
Limes
Keiffer limes
Tangelos
Mandarins
Cumquats
Limequats
Orangequats
We have brought in a limited number of 15 gallon containers for those that want a faster start. In addition, while most of our citrus is considered "dwarf citrus"  growing 8-12 feet tall, we also have brought in a limited number of standard trees which will get taller. Shop early for best selection
2013 Bare Root season is just around the corner.
Our Bare Root Trees and Berries are locally grown which means they are best suited for our climate!
Pre-order bare root products now to ensure that your favorite variety does not sell out. Additionally, all pre-ordered bare root trees receive a 10% discount at time of pick up. Call us at 209 384-0513 for more information or to make you selections.
Our knowledgeable staff will be happy answer your questions, help you select a variety and assist you with planting instructions that will insure  quality fruit production for many years to come.
Here is a partial list of varieties that will be available  at Merced Gardens & Nursery starting the second week of January 2013:
Apples
Fuji
Granny Smith
EZ Pick Fuji
Honeycrisp
Pink Lady
Apricots
Moorpark
Plumcots
Plumcot
Spring Satin
Cherries
Bada Bing
Bing
Black Tartarian
Rainier
Royal Ann
Stella
Van
Semi Dwarf Montmorency (sour for pies)
Figs
Black Jack
White Kadota
Nectarines
Fantasia
Ruby Grand
Goldmine
Panamint
Peaches
Babcock
Champagne
Bonita
Loring
EZ Pick Babcock
EZ Pick Desert Gold (semi freestone)
EZ Pick Donut
Pears
Bartlett
Bosc
Red Bartlett
Asian Pears
Hosui
Twentieth Century
Persimmons
Fuyu
Hichaya
Plums
Santa Rosa
Satsuma
Quince
Smyrna
Pomegranates
White
Ambrosia
Wonderful
Almonds
Garden Prince
All in One
Pecans
Mahan
Western Schley
Walnuts
Chandler
Hartley
Grapes
Black Monukka
Seedless Concord
Seedless Flame
Golden Muscat
Lady Finger
Red Glove
Thompson Seedless
Black Berries
Black Satin Thornless
Raspberries
Heritage Red
Blueberries
Patriot
Misty
Sharp Blue
Boysenberries
Regular
Horseradish
Asparagus
Artichokes
Rhubarb
Albion Strawberry
Welcome to Merced Gardens & Nursery website. Feel free to browse our tabs and links for information about our products and services. Coming soon: Our calendar of events for 2013.  Sneak preview:
February 2013
Backyard Orcharding 2.0  "My favorites"  by popular LE Cooke grower James Shao.
March 2013:
Success with Roses by Weeks Roses
California Native, 2.0 "My favorites"   by  Cornflower Farms
April 2013
Subtropicals Fruits and Avocados  by  LaVerne Nursery
Edible Landscaping       by UCCE Master Gardener
Backyard Vegetables:Spring     by UCCE Master Gardener
And more!!
We will post a final schedule and details on how to register for these popular FREE seminars soon under our EVENTS tabs.
22 Responses to OPEN DAILY 9:00 AM – 5:00 PM