Spring Vegetable Clearance 35% OFF
As Merced's only Independent Garden Center we take pride in providing our customer the best  and most varied selection of garden vegetables you will find in the area – year round.
It's not too late to plant your favorite spring vegetables in Merced!
On Clearance Now- while supplies last: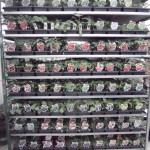 Choose from a wide variety of tomatoes, peppers, cucumbers, green beans & more
Available in 6 packs, 4 inch and individual cell size.
Also available ~ one gallon tomato varieties specially priced at $3.99
(discount applies to spring vegetables only….herbs not included)
Stop by today to start (or add to) your veggie garden for a bountiful fall harvest!